My Therapist is Making Me Nuts!
A Guide to Avoiding Life's Obstacles
My goal is to help people help themselves by discovering their core values.
Once you understand how your background has influenced you to make certain decisions in the past, then the humorous examples interwoven within the book will show you how not to trip over the same landmines.
Written with humor so "we" can relate, this interactive book is a road map (with directions) of how to get out of your own way.
An interactive and engaging approach
to achieving self-awareness and self-growth
ForeWord's Book of the Year Awards, one of the most prestigious affirmations of work coming from the independent press community, awarded Mark Hillman of Clifton park, the Bronze Medal for his recently published book "My Therapist Is Making Me Nuts!" in the category of Psychology.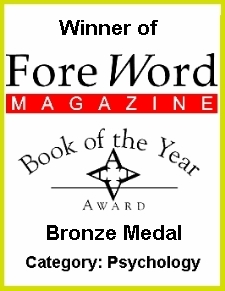 Testimonials:
"Dr. Hillman's interactive approach offers the reader opportunity after opportunity to understand where they came from but, more importantly, where they want to go. This is a serious playbook for personal and professional growth." --William D. Danko, Ph.D. Co-author of The New York Times Bestseller The Millionaire Next Door
---
"Dr. Mark Hillman has done a masterful job examining situations and dilemmas of everyday life in My Therapist is Making Me Nuts! His emphasis on how we think and behave, rather than on how we feel, empowers readers to respond constructively with choices to circumstances they face. This book is filled with wisdom, wit, and insight mixed gingerly with experience and examples. It is a treat to read! It is stimulating and refreshingly honest, providing much on which to reflect and on which to later act." --SamuelT. Gladding, Ph.D. President,American Counseling Association (2004-2005) Associate Provost, Professor and Chair, Department of Counseling, Wake Forest University
---
"Often funny, always enlightening, Dr. Hillman's hard-hitting dialogue style is a great way for him to present his program of self-growth through responsibility. He leads the reader through a self-examination that enables one to discover the stumbling blocks in his or her life." --Capistran J. Hanlon, O.F.M.,Ph.D. Kiskis Professor of Sociology, Siena College
---
"Dr. Hillman's conversational style, practical examples and touch of humor all make reading this book enjoyable and engaging...He gives us the examples, the knowledge and the skills to begin to ask the questions and understand the answers. It's all about our relationship with our 'person' and our 'self' and the real world." --Judith Mysliborski, M.D. Dermatologist, Albany, N.Y.
---
"This book is a must read for human resource professionals or, for that matter, all who manage people. Dr. Hillman does a masterful job of combining humor with his obvious deep insights to serious issues of human behavior. This book brings much-needed insight to many 'whys' of everyday people interaction." --Barry D. Jessee Director of Human Resources, Albany International Corp.
---
"Hillman...uses humor to help people look within to find better ways to communicate in relationships. His approach is light, but the message is mighty. Our self-awareness and self-growth are critical to successful relationships." --Lisa Stevens Times Union, Albany, N.Y. March 14, 2004
---
"A welcome and much needed resource in the field of therapy literature...useful, illuminating and enjoyable for all types of readers." --American Psychotherapy Association
---