Review from the American Psychotherapy Association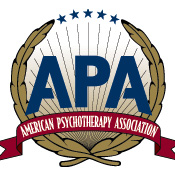 My Therapist is Making Me Nuts! A Guide to Avoid Life's Obstacles is an enlightening, interactive and enjoyable book providing guidance in a refreshing, conversational dialogue that will lead the reader on a path to personal and professional growth. The book, which debunks the traditional "one size fits all" model for therapy, helps readers recognize the psychological and emotional stumbling blocks that often get in the way of our life goals and paths to happiness and success. Author Mark Hillman, Ph.D., DAPA, takes a personalized approach, loaded with humorous and amusing analogies, to help the reader "facilitate their environment." Hillman's book is quickly gaining widespread praise and recognition in the psychotherapy community, and has been named a finalist for ForeWord Magazine's prestigious Book of the Year Award in the Psychology category.
This book carries the reader on an adventure of self-discovery in creative chapters such as "Next Stop, The Twilight Zone" and "If I Was A Rich Man." Hillman guides his readers to uncover assumptions they hold in everyday life in order to discover how to change their behavior. Hillman's questions posed about the reader's childhood dreams and aspirations, captures the reader in an unconventional but captivating, effective and fun-to-read style. Hillman also provides brief exercises at the conclusion of each chapter, leading the reader to further reflect on his or her past, present and future.
Beyond the surface of Hillman's creative dialogue and informal approach is a serious analysis of the individual and his or her personal and professional relationships. The reader is led to search for the real truth behind meaningless words that fill our everyday lives as we search for approval and avoid the real issues that surround us. This book allows the reader to deeply explore the intrapersonal and interpersonal in a non-confrontational format. It also affords opportunities for reflection and real change, so readers can begin to examine the impact of their thoughts and actions on life and understand that there are more constructive choices and alternatives available. Hillman's book is a welcome and much-needed resource in the field of therapy literature, and will be useful, illuminating and enjoyable for all types of readers, including therapists, managers, teachers and all others who are seeking a way to make concrete improvements and positive transformations in their lives or the lives of others.
~~~Review by Erica B. Simons, Assistant Editor,
Annals of the American Psychotherapy Association®
 Click Here to Read Comments from Readers
Click Here to Purchase the book