Recommended Reading
If you are interested in purchasing any of these books click on the book covers and you will be taken to the Amazon.com bookstore webpage where purchase info is supplied.
---

Rebuilding: When Your Relationship Ends
by Bruce Fisher
Fisher's thorough understanding and presentation of the nineteen-stage divorce recovery process is remarkable. Clearly the most widely used approach to divorce recovery, Fisher's rebuilding model has made the divorce process less traumatic, even healthier, for his readers. They often comment, "He seems to know exactly what I'm feeling!"
---

A Book for People with Any Life-threatening Illness - Including Life!
by Peter McWilliams
The aim of this book is to make the journey towards health and happiness easier and fun. It has been proved that negative thinking can damage a person's health and it affects people by dragging them down mentally, emotionally and physically. The cure proposed is to focus on positive thoughts and spend less time thinking negatively and to enjoy each moment. The aim of this book is to make the journey towards health and happiness easier and fun.
---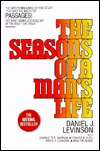 by Daniel J. Levinson
Reveals a definite developmental pattern of specific, age-linked phases subsequently shown to affect the lives of all men, shaping behavior and governing emotional states and attitudes.
---

Courage to Heal: A Guide for Women Survivors of Child Sexual Abuse
by Ellen Bass and Laura Davis
The Courage to Heal is an inspiring, comprehensive guide that offers hope and encouragement to every woman who, was sexually abused as a child -- and those who care about her. Although the effects of child sexual abuse are long-term and severe, healing is possible. The authors weave personal experience with professional knowledge to show the reader how she can come to terms with her past while moving powerfully into the future. They provide clear explanations, practical suggestions, a map of the healing journey, and many moving first-person examples of the recovery process drawn from their interviews with hundreds of survivors.
---

by M. Scott Peck
"Life is difficult."
With this first sentence, Dr. M. Scott Peck revolutionized the way we live our lives, and it is no less true today than when it was written twenty years ago. In this guide to confronting and resolving our problems, and suffering through the changes, we learn that we can reach a higher level of self knowledge. Written in a voice that is timeless in its message of love and understanding, The Road Less Traveled can help us learn the very nature of loving relationships: how to recognize true compatibility; how to distinguish dependency from love; how to become one's own person; how to be a more sensitive parent. The Road Less Traveled, a national bestseller for twenty years, will show you how to embrace reality and achieve serenity and fullness in your life. In this brilliant, groundbreaking book, traditional psychological thought and spirituality are challenged and a new understanding is brought into everyday life.
---

by Spencer Johnson
The precious present has nothing to do with wishing. The richness of the precious present comes from its own source. The precious present is not something that someone gives you. It is something that you give to yourself. The parable of The Precious Present is a quiet one to muse upon and sit with, and finally to take into your heart. Spencer Johnson has created a simple path for the reader to follow in the search for peace and clarity. While The Precious Present may read like a children's book for adults, its slow pace requires the mind to quiet down so that it can really register the meaning of Johnson's words. "The Present Is Simply Who I Am Just The Way I Am... Right Now. And It Is Precious." We may be familiar with this philosophy in theory, but the experience of reading The Precious Present is truly synchronous with its message.
---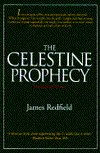 The Celestine Prophecy: An Adventure
by James Redfield
A parable filled with truths that reads like an adventure-tale, this story begins with the disappearance of an ancient Peruvian manuscript containing the nine insights the human race is predicted to grasp as we enter an era of true spiritual awareness. This New York Times bestseller draws on ancient wisdom to tell you how to make connections among the events that occur in life everyday so that readers can make clearer their perceptions of who they are and the path they are taking.
---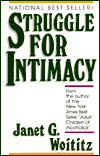 by Janet Geringer Wotitiz
For those who have grown up with alcoholism or dysfunction in the home, finding intimacy in relationships can be very difficult. Here, Janet Woititz, mother of the recovery movement, sensitively addresses the barriers of trust and intimacy that children learn in an alcoholic family. She provides suggestions for building loving relationships with friends, partners and spouses.