I hope you will find my selection of links to be useful and interesting. These web site links are listed as a convenience to our visitors. If you use these links, I take no responsibility and give no guarantees, warranties or representations, implied or otherwise, for the content or accuracy of these third-party sites.
---

Your premier source for effective negotiation, leadership and presentation skills training. We conduct negotiating seminars in the US, Canada and Mexico.
---

More than 100 important thinking, management training and career development skills helping you to become highly effective and excel in your career.
---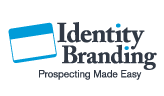 Identity Branding is a highly customized and focused agent-to-customer, marketing program, which provides marketing and branding solutions to financial professionals across the country. Identity Branding marketing is focused on creating an almost unfair competitive advantage - one where, in a sea of competition, the prospect's perception is that YOU are the superior choice.
---

To explore specifics on how I build an executive coaching relationship and what is involved in the actual coaching process, along with suggested time frames and fee schedules click the link below